MY RECORD OF IITATE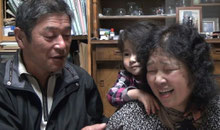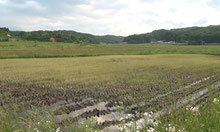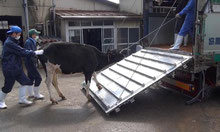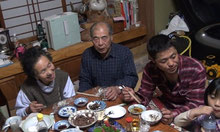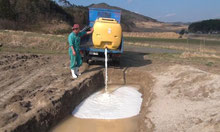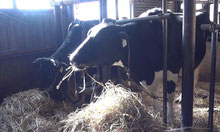 Synopsis
  Fukushima's Iitate village. After the nuclear power plant accident the entire village was evacuated, displacing 6,200 residents who are now living as evacuees. Dairy farmer Ken-ichi Hasegawa, who had been living with his family in the village, bought a video-camera after the accident and began recording the events that transpired. With the cows being sold away and the rice fields giving way to weeds, Hasegawa records as the last in the village to evacuate, and his family gathers for one last dinner in their home in Iitate. In contrast with its tumultuous effects on the village, the radiation itself has been quietly flowing through, polluting the landscape. The occasional comments Hasegawa makes to the camera color the images with poetic language.
Hasegawa has been recording since he bought the video-camera in mid-April 2011. Around 37 hours of footage were filmed between April 23 and August 23, 2011, later edited down to this 68-minute piece. Aimed at conveying the perspective of those affected by the nuclear power plant disaster, this piece asks you to reconsider where the power in journalism lies.
  About Iitate Village
  Located about 30-45km northwest of the Fukushima Daiichi nuclear power plant, Iitate was home to more than 6,200 people. It has an area of 231km² and lies 200-600m above sea-level. The Great East Japan Earthquake was felt there at a magnitude above 6 according to the JMA seismic intensity scale. There is a fear that as a result the nuclear plant disaster, the annual cumulative radiation dosages will reach 20 micro-sieverts in evacuation zones. Iitate is divided into sections that are classified into three categories: 1) no return zone, 2) restricted residency zone 3) zone preparing for residency, where decontamination efforts are being made. At the time of writing (October 2013), the divisions remain. The district of Maeda, where Hasegawa lived, has been designated as a "restricted residency" zone. 
  Production Information
Original Title: Iitate-mura Watashi no Kiroku
English Title: My record of Iitate
Country: Japan
Language: Japanese / English 
Release Date: September 2013 (Japan) 
Runtime: 68 min
Director / Cinematography: Ken-ichi Hasegawa
Film Editing / Composition: Shuhei Hosoya
Production: OurPlanet-TV
[2013/Japan/68min/HD/16:9/Documentary]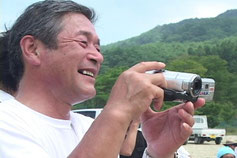 Director's  Biography 
Ken-ichi Hasegawa was born in Iitate, Fukushima, in 1953. He is a dairy farmer as well as Mayor of Iitate's Maeda District and Director of the Fukushima dairy cooperative. He continues to film and photograph what is happening to the people of Iitate, and is working on spreading information of the village's current situation to people in Japan and overseas. 
  Contact
 Sachie Takagi (OurPlanet-TV)  TEL : +81-3-3296-2720  E-MAIL : takagi@ourplanet-tv.org